Welcome to Qualified Steel Grating Factory–Your steel grating manufacturer!
FRP steel grating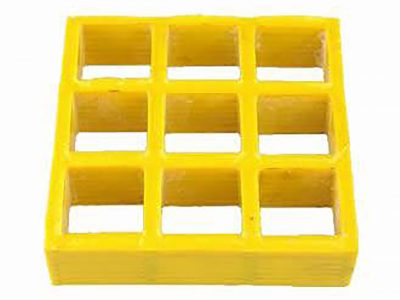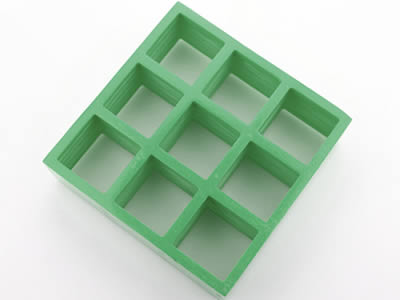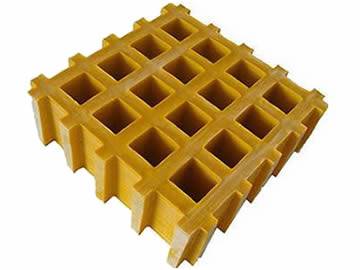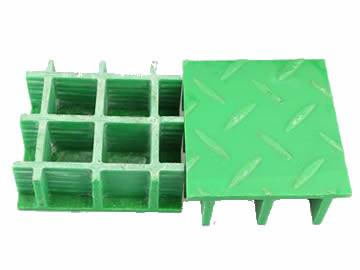 FRP grating refers to Fiberglass Reinforced Plastic grating, it is a type of firm structure made from fiberglass, cast resin and then molded or pultruded into grating plate. This type of grating has outstanding bi-directional mechanical properties, which is stronger than the other types of gratings.
The hole type of FRP grating can be square or rectangular. FRP grating has various specs with different thickness, opening size and overall sizes. The different specs can be used in different applications.
FRP grating has a wide range of applications, such as stair treads, walkways, drainage cover and other applications. Here are all types of FRP gratings for choice. Just choose them according to your requirements. If you have other requirements, just tell us and we will customize them for you.
Types of FRP grating
FRP grating has various types for your choice. It can be classified into different types according to the different standard. The common classification standard is technology and surface. Here are the detailed types of FRP grating, just refer to them and choose the perfect type suitable for you.
According to the technology

Moldered FRP grating.
Pultruded FRP grating.

According to the surface

Common surface.

Concave surface.
Polished smooth surface.
Sanding surface.

Covered surface.

Smooth cover surface.
Gritted cover surface.
Checker plate cover surface.
Features of FRP grating
Corrosion resistance.
Lightweight and easy to install.
High load capacity.
Outstanding bi-directional mechanical properties.
Good thermal performance.
Anti-slip performance.
Various colors for choice.
Good air circulation.
Perfect drainage performance.
Durable and long lifespan.
Applications of FRP grating
FRP grating with firm and stable structure, outstanding anti-slip performance and perfect drainage features has a wide range of applications. The common applications are as follows:
Stair treads. Stair treads can be divided into two types: standard FRP grating stair treads and FRP grating stair treads with nosing. Stair treads with nosing can supply further anti-slip performance and secure safe.
Walkways. Firm structure and anti-slip performance make FRP grating can be used as walkways in the sea, lakes and water treatment factories.
Platform. FRP grating has flat surface and good slip resistance performance, it can be used in the slippery, oily and other places as working platform to secure workers' safe.
Drainage cover. FRP grating has large openings which ensure the good drainage performance. Additional, the high quality material can ensure the long service life. So the FRP grating is widely used in the municipal engineering and car washing station as drainage cover.
Tree guard. FRP grating can protect root of trees from being damaged. Additional, it can ensure the good air circulation and drainage performance to ensure the health growth of trees.
Shelves. FRP grating has high load capacity and chemical stability. It can be made into shelves to place goods. The corrosion and rust resistance characters make it be an ideal storage place for corrosive products.
Security fence. FRP grating is lightweight and economical. But it is high strength and durable. It is an ideal choice for your residences as security fence. Additional, the even opening sizes cannot only ensure the air circulation, but ensure the privacy of residences.